Ok eggy ones! Looks like you found another Eastery egg! This egg contains my collection of CatDog items. I finally gathered everything together and took a biiiig picture! Enjopy the insanity of my obsession. Later when I get some time I'll make a list of everything that is pictured here, and then another list of other CatDog items I know that exist out there. It'll be like a CatDog merchandise checklist. Enjoy the Eggy! Did you have any idea that this much CatDog items existed? I sure as heck didn't until I kept running across one thing after another on eBay.
My CatDog collection, merchandise full shot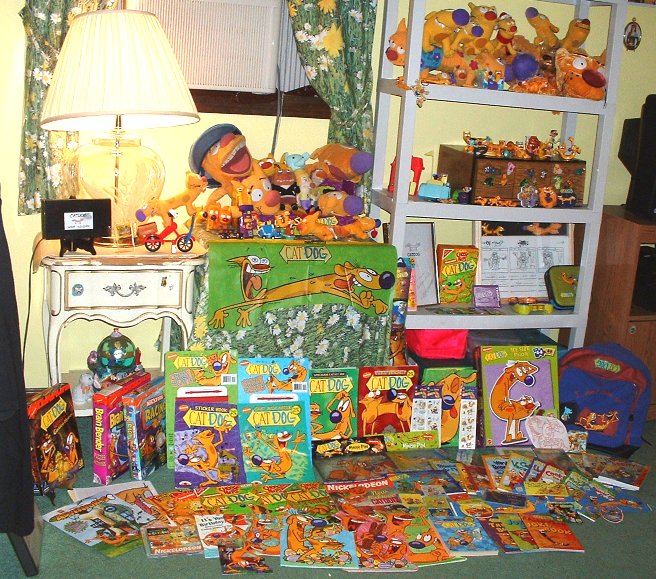 Closeup of sections
Stuff on floor
My CatDog Autographs, and more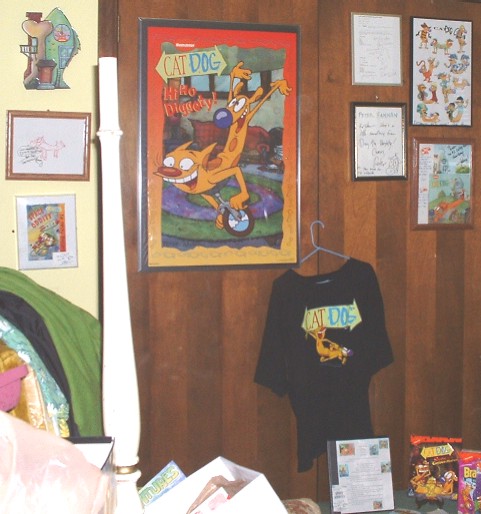 from left to right

The side wall-
CatDog Promotional Clock
Tom Kenny Autograph
A Space Oddity book autographed by Steven Banks

Closet
CatDog Poster
CatDog black t-shirt

right closet door-
top left- Jim Cummings Autograph
bottom left: letter from Peter Hannan with personalized Dog drawing on it
top right: Peter Hannan's autograph CatDog drawings
botom right: Lisa Kossey's Autograph plus the CatDog publicity booklet "CatDog Bible"
---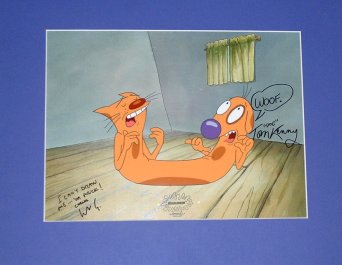 My CatDog animation cel, thanks to ebay once again, signed by Tom Kenny and Carlos Alazraqui!!