Fistful of CatDog Mailing List, bids you farewell..
March 11, 1999 the doors opened up for CatDog fans to conjoin together with the love for Nearburg. The time has come for me to move on, and close up the CatDog list. I'm going back to school and don't have the time to run a list as much as I did. I can't think of a better time to say goodbye, than on the 5th anniversary.
I thank everyone that has joined from now and past that participated and made this place hi ho diggety, and it will always remain in my fondest memories.
I hope that someone will pick up where I left off, my biggest fear of closing the list is seeing CatDog fans not have a place to go. CatDog is far too amazing not to have continued fanbase online. I hope someone loves CatDog enough to grant them what they deserve, a place for fans to praise them.
Hi ho diggety and see youse around CatDoggers!
love,
MeowWoof 1>
"CatDog today, CatDog tommorow, CatDog FOREVER!"
---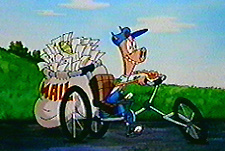 Thank you so much Gato for the beautiful banner :-)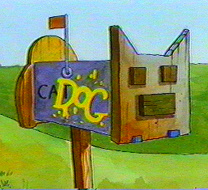 ---
What members now, and from past, have said about list memories...
Tmyster- "I'm so glad I joined the list because of all the friends and subjects to write about. Even though I don't talk much, I still think about all of the issues and subjects. Thanks Kristen, your the best!"
Stewart- "I remember watching the first episode of catdog on Nick in 1998 and remember thinking 'this is going to be a great Nicktoon', and a few years later, i still think its one of the best Nicktoons ever, and theme tune is great as well."
Open the book to read more.....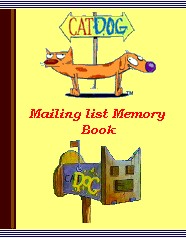 ---